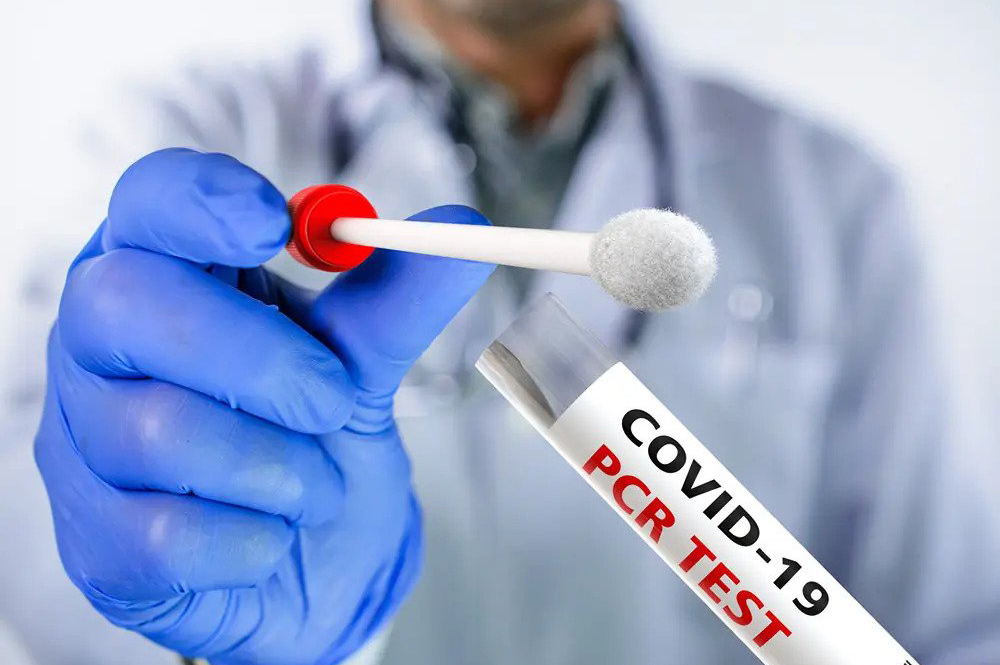 What Is The Difference Between COVID-19 Antibody And PCR Tests?
There are two main types of COVID-19 tests which healthcare providers recommend to patients. These are antibody tests and PCR tests. If you have symptoms, or need a test for travel or returning to work, you might be wondering: what is the difference between COVID-19 antibody and PCR tests? 
You also probably want to know which one's right for you. In this post, we have all the information about the two types of COVID-19 test, to help you make an informed decision before booking your appointment.
PCR test for COVID-19
A PCR test is a simple and easy test that detects if a person is infected with COVID-19 at the time of testing. The PCR COVID-19 test involves taking a throat or nasal swab and analysing the sample in a lab. This will detect if there are traces of the virus in your system, and usually returns a result on the same day.
How it works
PCR stands for polymerase chain reaction, which is the technology used in PCR COVID-19 tests. The lab technician will combine the mucus sample with man-made compounds, which multiply the sample millions of times. 
Within just a few hours, the tiny virus molecules will be detectable. The lab technician or clinician will be able to determine whether or not you're infected with COVID-19.
Antibody test for COVID-19
An antibody test, also known as a serology test, checks if your immune system has formed a response to COVID-19. Unlike the PCR test which requires testing mucus or saliva, the antibody test for COVID-19 requires taking a blood sample.
How it works
When your body is exposed to an infectious agent, it will react by creating antibodies to fight the invader. This test searches for antibodies against COVID-19 in your system. If they are present, it indicates that you've previously been infected with the virus.
What Is The Difference Between COVID-19 Antibody And PCR Tests?
The PCR test and antibody tests are very different tests with very different purposes. The main difference between COVID-19 antibody and PCR tests is that PCR tests detect a current infection, whereas antibody tests can only detect a prior infection. 
A PCR test is more common, and often needs to be done for travel or for work, to determine that you aren't infectious. An antibody test is less common, and is usually only done in specific circumstances.
Antibody tests are important for contact tracing and minimising the impact of potential community outbreaks of COVID-19. They are also crucial for research, and learning more about the behaviour and patterns of the virus. 
If you're looking to get a COVID-19 test done, please consider the purpose of the test. You can discuss this with your doctor and if you have any questions, don't hesitate to contact us and we'll help you figure out the best COVID-19 test for you.