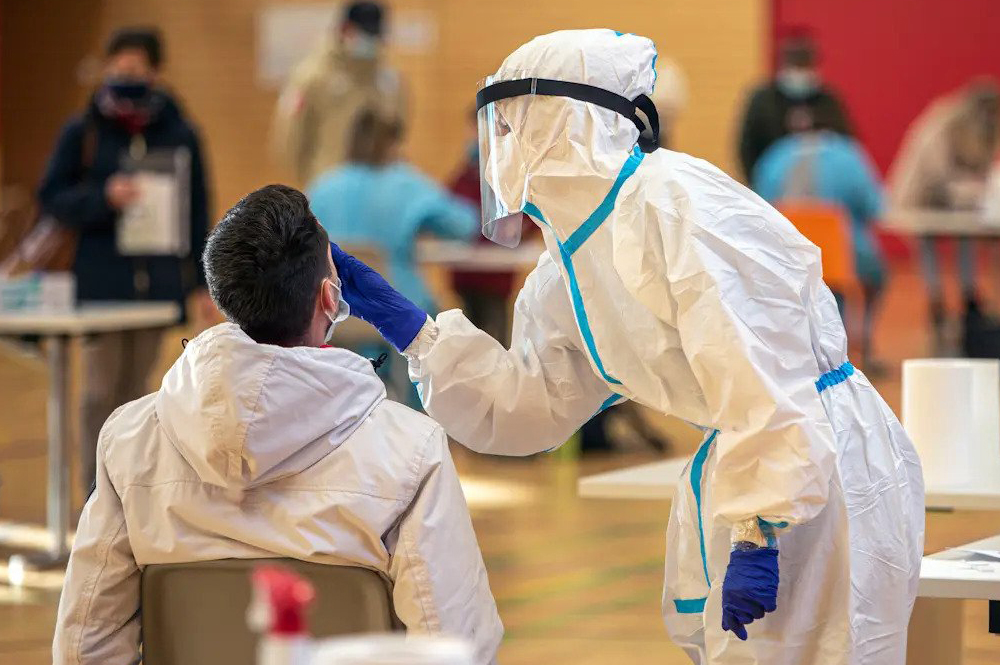 Anxiety About COVID-19: Why To Get Tested
The COVID-19 pandemic has been around for over a year now. Throughout these challenging times, it's become clear that the world is contending with two pandemics instead of one. The first is the virus, and the second is fear. Or, in some cases, outright panic. It's normal to feel some anxiety about COVID-19 but let's put some things in perspective.
There's no need to panic
Every day, the media shows us terrifying images of cases steadily rising and hospitals on the brink of collapse. The way testing is communicated sometimes also results in fear and panic. 
For example, some nations are reporting data about how many more cases they have, but don't tell their citizens how severe these cases really are. Much of the time, people infected with COVID-19 have no symptoms or very mild symptoms.
Get a COVID-19 test if you're symptomatic
If you're experiencing symptoms, it's important that you get a PCR test for COVID-19. COVID-19 symptoms include high temperature, continuous coughing, and a change in your sense of smell or taste. 
When you get a PCR COVID-19 test, a professional technician will take a mucus sample from your nose or throat. This will be analysed in a lab using innovative polymerase chain reaction (PCR) technology. If there are any traces of the virus in your system, you'll receive a positive result. If not, you'll test negative.
Once you get your results, remember that a positive result is no reason to panic. Even if you're feeling some anxiety about COVID-19, keep in mind that many people have very mild symptoms. Millions of people worldwide have recovered from the illness and you will almost certainly be one of them.
Make sure you adhere to requirements in your area when it comes to social distancing and self-isolation. Wash and sanitise your hands and follow hygiene measures to prevent further spread of COVID-19.
Why get a PCR test?
Even if you're feeling anxiety about COVID-19, it's vital that you get a test if you think you're infected with the virus. A PCR test is a painless procedure and common for anyone doing overseas travel or returning to work.
Mass community testing is an important way to minimise COVID-19 in London and the rest of the UK. The government and health authorities must know how much COVID-19 is in the community. When they are informed, they'll be in a better position to keep the virus under control.
Ease your anxiety about COVID-19
PCRTEST.CO.UK offers PCR swab testing for COVID-19. You can choose from an in-clinic test, a home visit from a nurse, or a DIY self-test. Our test kit will include everything you need to collect your sample at home and send it to our laboratory for analysis. Choose the type of COVID-19 test that's right for you, and order today.