Available Covid-19 Tests in Clinic
Available Blood Tests in Clinic
Private Coronavirus Test Clinic in London & Covid-19 Home Testing Kits
PCR TEST FOR TRAVEL
Our London COVID-19 PCR Testing Service is a convenient way to get a nose and throat swab PCR test to check for a current COVID-19 infection. Book online a same day or next day PCR test to safely return back to work. For travel we offer a range of certified PCR test with a fit to fly certificate for international government Coronavirus travel requirements.
Book a Private Covid-19 Test at our London Clinics
Our on site Covid-19 clinic tests will find out fast if you currently have or had COVID-19. Our healthcare professionals offer a wide range of Coronavirus (Covid-19) tests for work & world travel including UKAS approved PCR Swab Test with fit to fly travel certificates as well blood tests for Antigens & Antibodies.
Order a Covid-19 Home Test Kit Delivered to You
Coronavirus (Covid-19) testing kit delivered to you, we offer Home Test Kits for PCR test with Travel Certificate, Day 2 and Day 8 Quarantine & Test to Release. Once you have test kit you can take your sample & return it to our lab using the pre-paid envelope supplied or by courier for urgent fit to fly results.
Coronavirus Testing for Corporations & Businesses
We specialise in Corporate Coronavirus (covid-19) testing & screen for health & safety of staff at work. Testing can be arranged on or off site for banks, offices, construction works, retailers, film sets & business of all sizes. We have testing capacity for up to 500 employees tested per day with same-day result certificates.
Coronavirus Home Testing Service for the Whole Family
Contact us today to organise a Coronavirus (covid-19) home test with one of our visiting healthcare professionals in the comfort of your own home. We making Testing for work travel even easier by coming to you with everything for testing large or small families groups capacity for same-day result certificates.
To detect the whether you have SARS-CoV-2 coronavirus in your nose or throat.
To check whether you have developed antibodies to the virus in your blood from a past infection or exposure.
The actual antibody blood test and PCR swab test if taken at our clinic can be done fairly quickly. However once we incorporate the steps we take to ensure safe and clean cubical and some small paperwork, we would estimate a customer to be at our clinic for no more than 15 minutes. Please note this is an estimate, and unforeseen occurrences on the day could mean your visit takes a little longer.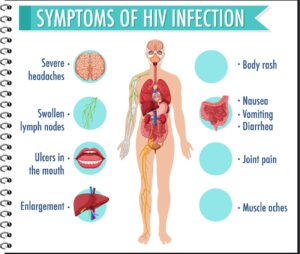 The parts of our body that provide resistance to diseases are generally called the immune system. They include; the white blood cell, antibodies, lymphatic system, spleen, bone marrow, and thymus. ...